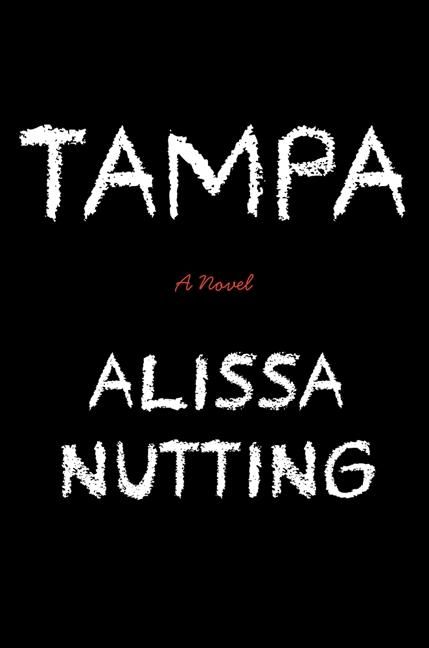 Tampa by Alissa Nutting
Published by Ecco Books, an imprint of HarperCollins
Celeste is embarking on a new career as a middle school teacher, something she has been looking forward to for some time. She isn't looking forward to teaching for the reason that most people do, though, she is looking forward to it for the access to young boys. Celeste would do just about anything to avoid sex with her husband because, in his early 30s, he is more than fifteen years too old for her. Fourteen year old boys, now they interest her, and as an eighth grade teacher she has all the access she could want to intriguing young men.
Tampa is an insanely disturbing book. I knew from the description that there was a whole reverse-Lolita thing going on and that was disturbing enough in and of itself. However, the first 20 pages in particular of Tampa are ever so much more disgusting and horrific than I ever imagined. Somehow I kept reading and once I got past the intense shock value early on, I began to see the genius of Nutting's writing. She never tries to make Celeste likeable or make the reader identify with her, but somehow she still sucks you into Celeste's sexually sick and psychopathic mind.
What really worked for me in reading Tampa was to think of it as a horror novel. A horror novel can be intensely graphic and disturbing and still have a brilliance in the writing and plotting, and that is exactly the case with Tampa. That being said, Tampa, like any horror novel, is certainly not for everyone. How you will feel about the book depends largely on your capacity for disturbing in pursuit of amazing, but really, it is sort of amazingly brilliant.
For more on this book, please see the publisher's page.
Source: Publisher.
Copyright protected by Digiprove © 2013