For a final June is Audiobook Month hurrah, I am lucky enough to have the chance to host a roundtable discussion between author Mary Kay Andrews and Kathleen McInerney, the woman who has narrated her more recent audiobooks, including the new Ladies' Night. Please see the end of the post for a giveaway.
Question for Mary Kay Andrews: Were you involved with the selection of Kathleen McInerney as your narrator? What were your initial reactions when you first heard her narration of your work?
MKA: The folks at Macmillan Audio found Kathleen and sent me an audio clip of her narration for approval, but that's about all the involvement I had. Although I'm thrilled about the match-up. I was so happy when I first heard a clip—that we had a narrator who could do a carefully articulated Southern voice—sweet, but not syrupy. The number one complaint I hear from audio listeners is about the Southern accent—either it's too pronounced, or deemed phony by real Southerners. Sometimes you just can't win!
Question for Kathleen McInerney: How do you connect with MKA's writing? Are you a fan?
Kathleen: I was not familiar with Mary Kay's books before I narrated Spring Fever. Before I audition for a project, I like to do a little research on the author. Often with an understanding of the person comes an understanding of their writing. I immediately connected with Mary Kay as I, too, have a love for flea markets and DIY projects. The characters in Mary Kay's books are so real- I know we all identify with at least one of them, usually the main character. The others are often just like people we know or wish we did. Discovering the characters is not unlike scavenging at a flea market- what may seem ordinary at first soon reveals itself to be something very special.
Question for Mary Kay Andrews: What do you admire about Kathleen's interpretations of your writing?
MKA: All those different voices! She does Ben, she does Wyatt, the other women in the divorce group, even Rochelle, and she manages to give everybody a distinctly different sound.
Question for Kathleen McInerney: Are there any challenges or delights unique to recording MKA's work?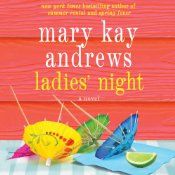 Kathleen: There are many delights. I really love the characters and have a lot of fun diving in. Ladies' Night was a great journey as Grace rediscovers her strengths and her self. I learned about redecorating and blogging. I 'lived' in that amazing house as Grace worked to renovate it. It was so fun to go to work and inhabit this world. I really didn't want the book to end! The challenge is creating a performance that is worthy of the book.
Question for Mary Kay Andrews: What does Kathleen add to your work?
MKA: Kathleen's voice is so pleasant, so nuanced, she manages to draw the listener into the story, but without any showy stuff that draws attention away from the plot.
Question for Kathleen McInerney: What do you do to prepare for an audiobook recording session? Is it important for you to connect emotionally with the material you are recording?
Kathleen: Well, the first thing I do is read the book. I write down all of the characters as they appear so I get an overview of the vocal demands (age, accents, etc). I try to identify certain qualities and what makes each character unique. With Mary Kay's wonderfully descriptive writing, it's easy to picture the complete person- I just need to find their voice. Then I go into the booth and try to bring the story to life. I think any actor would say that it's very important to connect emotionally. If I can't inhabit the life of each character, the listener won't be able to really let go and get lost in the story.
Question for both: Have you communicated directly prior to this interview to prepare for a narration or to promote the titles you are both involved with?
MKA: We haven't communicated directly, I don't think. The audio folks might have asked me about a couple of pronunciation tips, but otherwise, Kathleen is a pro—I don't think she needed any help from me.
Kathleen: Oh, well thank you Mary Kay! We've not met, but I do feel that I know Mary Kay through her books and her wonderful blog. It would certainly be great to meet in person.
Question for both: Describe the author/narrator relationship and when and how it works best.
MKA: I'd love to have more contact with my narrators, but it seems like whenever they're doing their work, I'm on deadline trying to finish the next book. But I'd welcome any chance to interact—I think that would be lots of fun.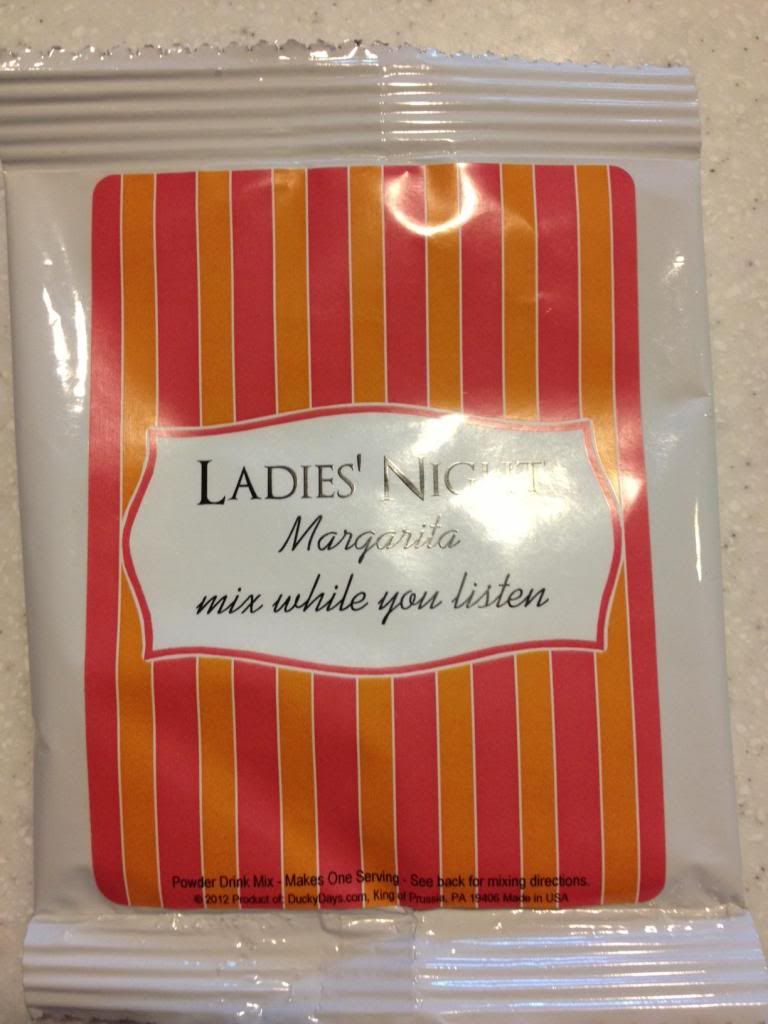 Kathleen: Discussing with the author their ideas about the characters or perhaps what drove them to write the story would be so interesting. Unfortunately, given deadlines, there is often not much time for anything but prepping and reading! I often meet an author long after the project has been completed. That is always a thrill!
I have one copy of the Ladies' Night audiobook, as well as a packet of Ladies' Night Margarita Mix (add water, and tequila if desired) to give away to one lucky listener. To enter, please fill out the form below by 11:59 pm Central on Tuesday, July 2nd.
Copyright protected by Digiprove © 2013