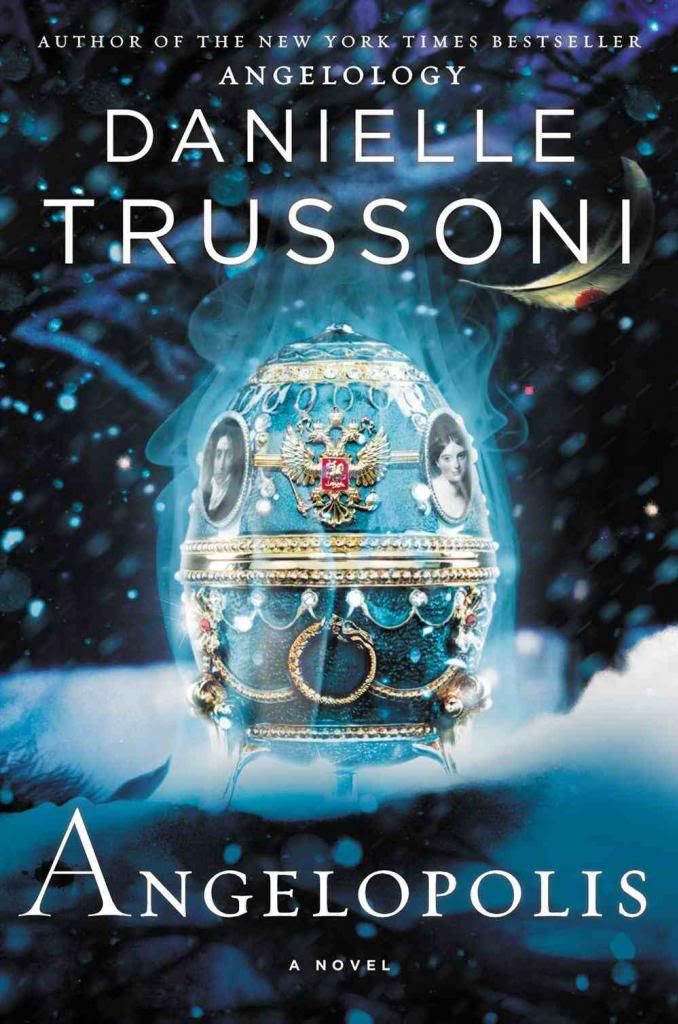 Angelopolis by Danielle Trussoni
Published by Viking Books, an imprint of Penguin
Angelopolis is the second book in the Angelology series. I previously reviewed the first book in this series, Angelology.
From the publisher:
A decade has passed since Verlaine saw Evangeline alight from the Brooklyn Bridge, the sight of her new wings a betrayal that haunts him still. Now an elite angel hunter for the Society of Angelology, he pursues his mission with single-minded devotion: to capture, imprison, and eliminate her kind.

But when Evangeline suddenly appears on a twilit Paris street, Verlaine finds her nature to be unlike any of the other creatures he so mercilessly pursues, casting him into a spiral of doubt and confusion that only grows when she is abducted before his eyes by a creature who has topped the society's most-wanted list for more than a century. The ensuing chase drives Verlaine and his fellow angelologists from the shadows of the Eiffel Tower to the palaces of St. Petersburg and deep into the provinces of Siberia and the Black Sea coast, where the truth of Evangeline's origins—as well as forces that could restore or annihilate them all—lie in wait.
I probably need to give up on this series, because it just isn't what I want it to be. It is not bad by any stretch of the imagination – in fact, that's the problem, why I can't give it up. Trussoni uses a lot of thriller conventions, she does them well, but many of them are the reasons I don't read thrillers. In Angelopolis there are a number of story lines happening simultaneously and the action continually bounces between them. It absolutely keeps the story chugging along and kept me reading compulsively, but it just isn't my cup of tea.
Trussoni has created a very rich world and I adore all the details of the angels and the Russian tzars. I really can't fault Trussoni for writing a very good series that just isn't quite written in the genre I wish it was.
Buy this book from:
Powells | Indiebound*
Source: Publisher.
* These links are all affiliate links. If you buy your book here I'll make a very small amount of money that goes towards hosting, giveaways, etc.
Copyright protected by Digiprove © 2013