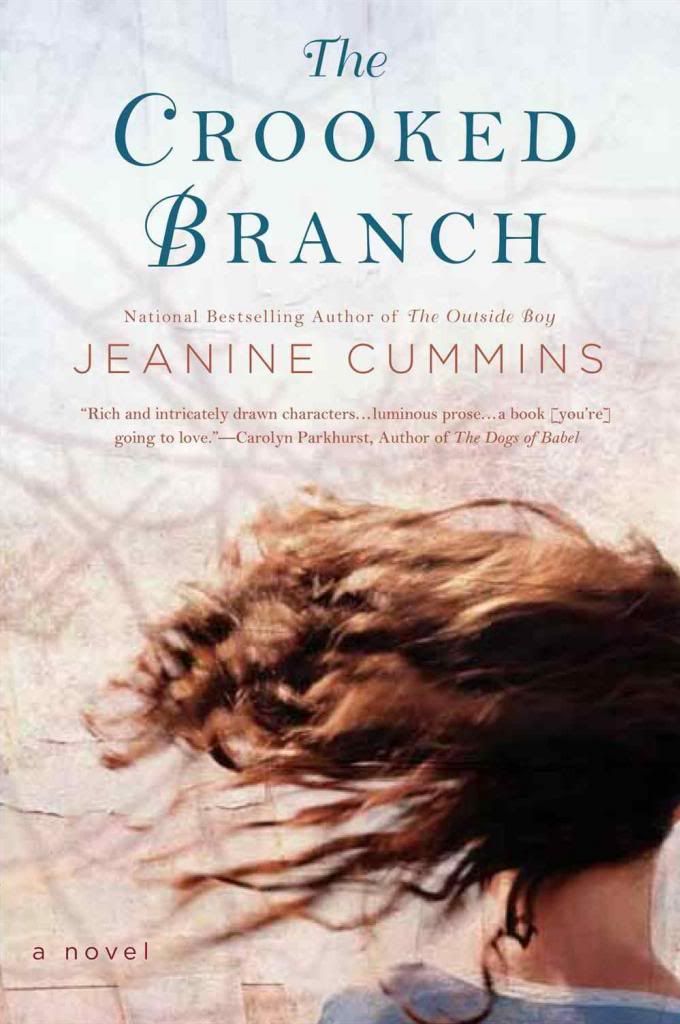 The Crooked Branch by Jeanine Cummins
Published by NAL Trade, an imprint of Penguin
Majella always assumed she would fall into motherhood as easily as she has fallen into everything else in her life. She has never NOT been a success and has no reason to think that having a baby would be any different – until an extremely long labor throws off her birth plan and forces her to have a c-section. From that point on, Majella is plagued with doubts and fears, including a horrifying vision of dropping her baby. Majella has a strained relationship with her own mother, and now she is beginning to think that she is genetically predestined to be a bad mother – a theory that is supported by a diary she finds in the attic, which seems to show sometime terrible done by an ancestor of hers.
That ancestor is Ginny Doyle. Before the Potato Famine hits Ireland, Ginny and her family seem to be in fairly good shape. In addition to their potatoes they have a wheat crop and a small vegetable garden. Even when the famine first hits, this is enough that her family can pay their rent and even have a bit to eat. When the blight spreads and the famine fails to end, the Doyles begin to face the same starvation as their neighbors. Ginny's husband heads to America in order to try to make money to send home, but when she doesn't hear from him months after he leaves, Ginny must do whatever it takes to feed her children – even if it means leaving them alone.
YOU GUYS SO GOOD. Seriously. I have no idea how Cummins took a storyline about modern motherhood – complete with postpartum depression and a quite impressive potty mouth – and successfully married it with a storyline about a mother doing what it takes to get her family through the Great Potato Famine. Typically in dual time period novels one story is primarily in service to the other, but in The Crooked Branch both stories are equally important, equally well-drawn. Okay, but if there are two equally strong stories and they are so different there must be discord between them, right? WRONG! Cummins makes the theme of family the primary concern of the novel, and with the familial connection between Majella and Ginny it all just WORKS.
The Crooked Branch is a wonderful book that I strongly recommend not only to readers, but also to anyone who wants to write a dual time period novel. Readers, enjoy; writers, study.
Buy this book from:
Powells | Indiebound*
Source: Author.
* These links are all affiliate links. If you buy your book here I'll make a very small amount of money that goes towards hosting, giveaways, etc.
Copyright protected by Digiprove © 2013