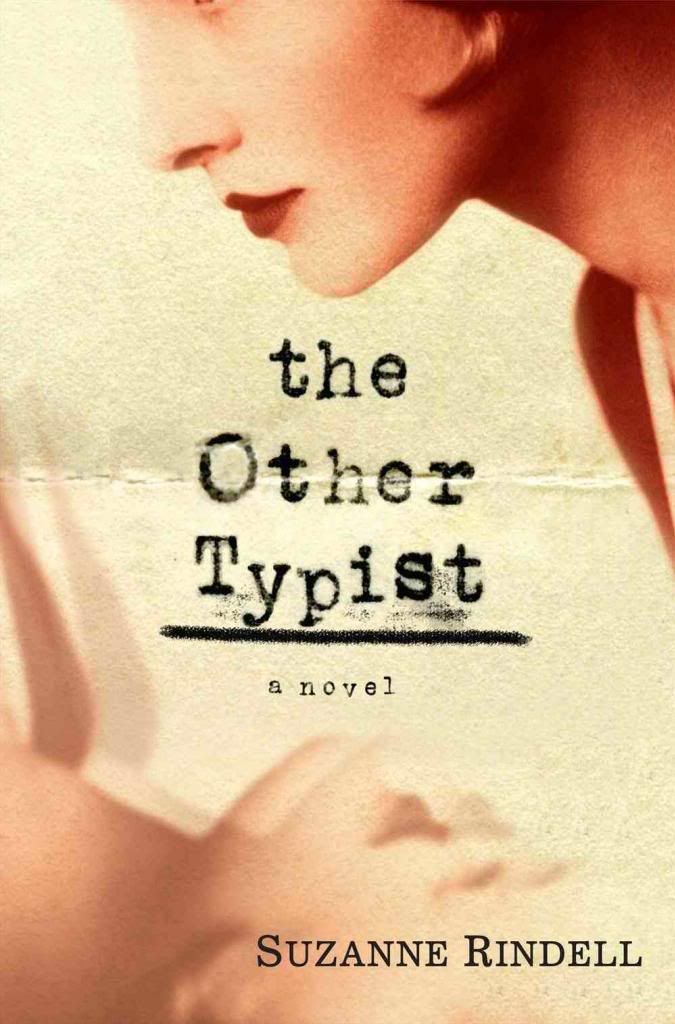 The Other Typist by Susanne Rindell
Published by Amy Einhorn Books/Putnam, an imprint of Penguin

As a typist in a Prohibition-era New York police station, Rose Baker holds a certain amount of power. After all, whatever is in the reports she writes up is taken as gospel truth in prosecuting criminals. It is about as much power as a single woman who grew up in an orphanage can have in 1923. But then Odalie enters the precinct and Rose's life. There is something about this woman, something that inspires gossip and stories. Something about Odalie also inspires friendship and devotion in Rose. As their relationship continues, Rose's world begins to change and it might never be the same.
Oh, I don't know what to tell you guys about The Other Typist except that it is AWESOME. You can tell very early on as Rose reminisces about her time with Odalie that there is something off, both with the relationship and perhaps even with Rose herself. What follows is an absolutely tantalizing story, all twisty and turny and amazing. The first third of the book I read over a few days, but the last two thirds I read in all but a single sitting because once it gets going it gets going like whoa.
I can't say too much more without spoiling the book for you, but OH MY GOSH GO AND READ IT.
Highly recommended, as if you couldn't tell.
Buy this book from:
Powells | Indiebound*
Source: Publisher.
* These links are all affiliate links. If you buy your book here I'll make a very small amount of money that goes towards hosting, giveaways, etc.
Copyright protected by Digiprove © 2013