Okay guys, Audiobook Week is HAPPENING again this year. It will be the week of June 17th and OH MY GOSH, THAT'S SO SOON. I'm thinking about changing things up a bit this year, perhaps only a single Linky for all reviews, but I'd love to hear from YOU what you want to see this year, what audiobook things you would like to discuss. Honestly, I don't even have a button yet this year. Here are our previous year's buttons: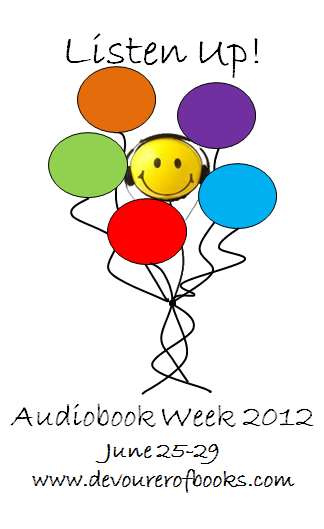 Leave any thoughts, feelings, or suggestions you have in the comments or email me at audiobookweek(at)gmail(dot)com.
For those of you who came here looking to link up to SoundBytes, link away!
Sound Bytes is a meme that occurs every Friday! I encourage you to review your audiobooks on Fridays and include the link here. If you have reviewed an audiobook earlier in the week, please feel free to link that review as well. Thanks to Pam for creating the button.
Copyright protected by Digiprove © 2013