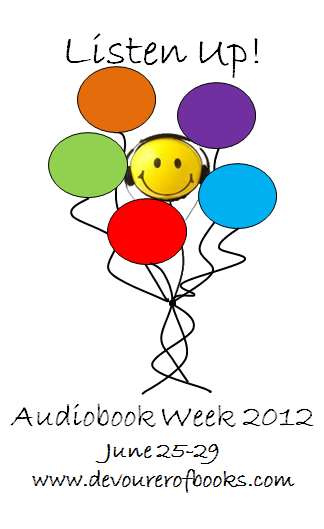 Something that I didn't anticipate when I first started listening to audiobooks was just how well nonfiction can work in audio, everything from semi-technical scientific stuff like The Emperor of All Maladies to memoirs. In honor of Audiobook Week, I have a rather varied prize pack of nonfiction audiobooks for you (title links go to the book's page on the publisher's website):
The Journal of Best Practices: A Memoir of Marriage, Asperger Syndrome, and One Man's Quest to Be a Better Husband  by David Finch, narrated by David Finch  from Tantor Audio  (see my review of the print version)
My Korean Deli: Risking it all for a Convenience Store by Ben Ryder Howe,  narrated by  Bronson Pinchot  from Blackstone Audio  (Nominated for the Non-fiction Audie)
The Aleppo Codex: A True Story of Obsession, Faith, and the Pursuit of an Ancient Bible by  Matti Friedman, narrated by Simon Vance from Highbridge Audio
This is the second of five Audiobook Week prize pack giveaways, and it is available for listeners with US mailing addresses only. To enter, please fill out the form below by noon Central on Thursday, June 28th.
Copyright protected by Digiprove © 2012