The reading curse is broken! I finished 23 books this month, 17 of which were print/ebooks for a total of nearly 6000 pages, and 6 of which were audio for a total of about 53 hours. I'm sure my reading will take a bit of a dive again in April when we actually move, but I'm very happy with how March went.
Below you will find the books I reviewed this month, followed by my PICK(S) OF THE MONTH!! and then the rest of the books I read this month, reviews of which have not yet been posted.
What I Reviewed:
Audiobooks
The House at Tyneford by Natasha Solomons, narrated by Justine Eyre
The Fault in Our Stars by John Green, narrated by Kate Rudd
American Chronicles: Women's Equality by NPR, performed by Susan Stamberg
Save Me by Lisa Scottoline, narrated by Cynthia Nixon
The Book of Jonas by Stephen Dau, narrated by Simon Vance
Fiction
Girl Unmoored by Jennifer Gooch Hummer
The Vanishers by Heidi Julavits
Being Lara  by Lola Jaye
The Sisters Brothers by Patrick deWitt
The Good Father by Noah Hawley
A Partial History of Lost Causes by Jennifer duBois

Mystery
Due or Die by Jenn McKinlay
A Duty to the Dead by Charles Todd
The Truth of All Things by Kieran Shields

Historical Fiction
The Sister Queens by Sophie Perinot
Gods of Gotham  by Lyndsay Faye
Enchantments by Kathryn Harrison
Elizabeth I by Margaret George
An Elegy for Eddie by Jacqueline Winspear
Nonfiction
Brain Rules for Baby by John Medina
The Maid and the Queen: A Secret History of Joan of Arc by Nancy Goldstone

Saturday Story Spotlight
The Gingerbread Man
The Smiley Book of Colors
Pick(s) of the Month: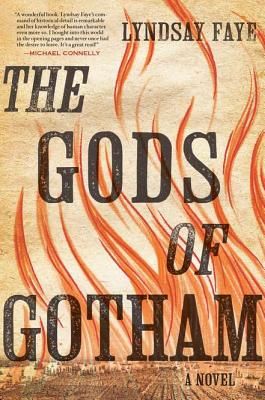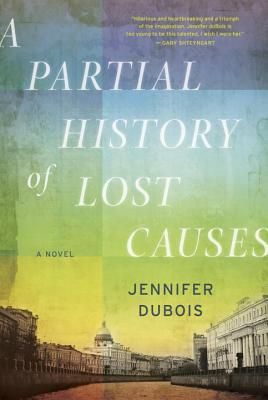 Other Books Read, Watch for Reviews:
Audiobook
Liesl & Po by Lauren Oliver, narrated by Jim Dale
Death by Black Hole by Neil deGrasse Tyson, narrated by Dion Graham
Glow by Jessica Maria Tuccelli, narrated by Donna Postel
Zombiestan by Mainak Dhari, narrated by John Lee

Fiction
Henny on the Couch by Rebecca Land Soodak
Shadow of Night by Deborah Harkness
Sacre Bleu: A Comedy d'Art by Christopher Moore

Young Adult Fiction
Grave Mercy by Robin LaFevers
Nonfiction
City of Scoundrels by Gary Krist
Hit Lit by James W. Hall

Note: Some of these books were provided to me for review.
Copyright protected by Digiprove © 2012