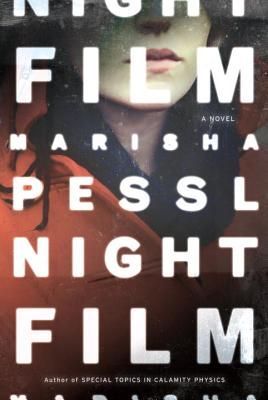 Night Film by Marisha Pessl
Published by Random House
I can't do this one justice, you guys. It is complex and crazy and omgwtfbbq1!1, so here's the publisher's description:
On a damp October night, beautiful, young Ashley Cordova is found dead in an abandoned warehouse in lower Manhattan. Her death is ruled a suicide, but veteran investigative journalist Scott McGrath suspects otherwise. As he probes the strange circumstances surrounding her death, McGrath comes face-to-face with the legacy of Ashley's father: cult horror film director Stanislas Cordova. Rumored to be shuttered away in a remote Adirondack estate, Cordova remains an enigma. Though much has been written about his unsettling films, very little is known about the man himself. With the help of two strangers, McGrath is slowly drawn into Cordova's eerie, hypnotic world as he pieces together the answers: What really happened to Ashley? Who is Cordova? And once we face our deepest fears-what lies on the other side?
The farther I get from this book, the more impressed I am. Don't get me wrong, I loved it when I was reading it, but it is not every author who can write a book of over 600 pages and have it be such a tight storytelling experience. Scott is a sympathetic main character, and Ashley's death is a great and believable motivating factor for the hunt that Scott and his compatriots embark upon. The whole thing is immaculately constructed, just a really well put together novel.
There is one odd thing, though, and that is the proliferation of phrases in italics. I couldn't entirely figure out what the italics were representing, initially it seemed to perhaps be Scott's internal monologue, but that didn't seem to be the case. At the beginning it bothered me enough that I thought I might switch to audio, but I was concerned about how the audiobook would handle all the documents and other ephemera Scott collects during his investigation, which are presented as black and white illustrations. Eventually, though, Pessl's storytelling took over (I read the last 1/3-1/2 of the book in a single sitting!) and I barely noticed the italics.
Night Film is a fabulous book and one that I think would likely be best enjoyed in printed due to the extensive illustrations that Pessl uses to tell her story.
For more information, see the publisher's page.
Source: Publisher.
Copyright protected by Digiprove © 2013