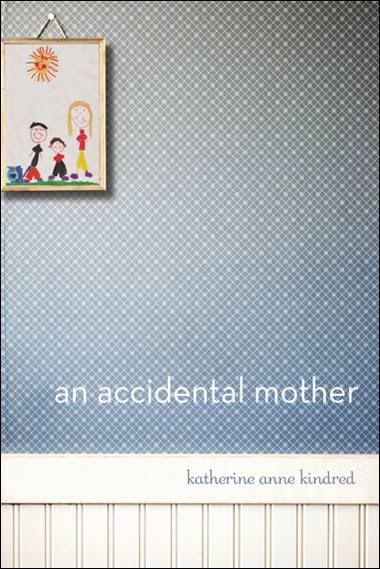 An Accidental Mother by Katherine Anne Kindred
Published by Unbridled Books

Kate Kindred was content with her childless life, fulfilled by her job and her dog. Still, she was perfectly happy to help out her boyfriend, Jim, with the logistics of raising his children, particularly his two-year-old son Michael, of whom he had custody. As Kate's relationship with Jim progressed, her relationship with Michael – and to a lesser extent, his half-sister Elizabeth who lived primarily with her mother – progressed as well. Kate, Jim, and Michael spent six years living together as an unofficial family, and over time Michael began referring to Kate as his mother, and Kate felt for him a mother's love, even asking Jim if she could formally adopt him. Eventually, the thing that mattered most in the world for Kate was that Jim promised to never deny her access to Michael, no matter what happened between them. Until he changed his mind.
An Accidental Mother is Kindred's love letter to the boy who is her son, even if their kinship is neither biological nor legal. She leads the reader gradually through her relationship with Michael and Elizabeth, how they grew closer as they lived together and continued to capture each other's hearts. The reader can tell just how genuine Kindred's feelings of parenthood are, because every few chapters there is a collection of cute and memorable moments with the kids – the sort of things those without children complain about seeing too much on the Facebook walls of their friends who are parents.
A very short book, An Accidental Mother  is also an extremely compelling and heartbreaking book. In addition, it raises the question of what exactly makes someone a parent. If you live with a child for six years, care for him when he is sick, get up with him when he has a nightmare, help him with his homework – and all of these things out of love, not the obligation of a job – are you not his parent?
Highly recommended
Buy this book from:
Powells | Indiebound*
Source: Publisher.
* These links are all affiliate links. If you buy your book here I'll make a very small amount of money that goes towards hosting, giveaways, etc.
Copyright protected by Digiprove © 2011