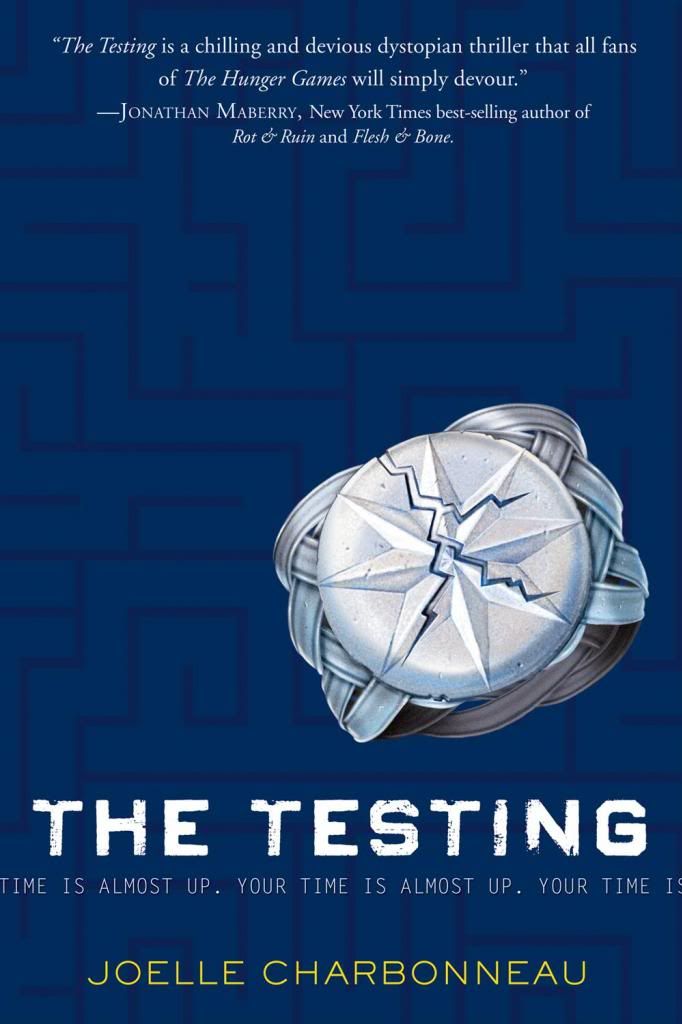 The Testing by Joelle Charbonneau
Published by Houghton Mifflin Books for Children
For as long as she can remember, Cia has dreamed of being selected for The Testing and going to University. After all, her father is a University graduate, and if he had not been selected, he would never have met her mother and she wouldn't even exist. Not to mention, Cia is a born engineer; she can fix or rig just about anything. However, nobody from the Great Lakes Colony has been selected for The Testing for years, and on the day of graduation it seems that the rumor of an official from Tosu City attending their graduation is just that, a rumor. When an official shows up the next day and selects four graduating students, nobody is more surprised or excited than Cia – at least until Cia's father tells her the few horrific things he remembers about his own experience with The Testing. Now that Cia has exactly what she always wanted she must face the fact that it may not be what she thought it was.
The Testing  will be compared to The Hunger Games, absolutely without question (I'm writing this in January, so if the comparisons start in April or May, my apologies for seeming behind the ball). There are definite similarities: selections, plus a brutal survival setting that, to some extent, pit young people against one another. That being said, The Testing is no The Hunger Games knockoff. Charbonneau has created an intriguing world, perhaps most intriguing because it is not clear just how dystopian it is. Clearly something is rotten in the United Commonwealth, but whether it is completely corrupt or whether this is simply a case of the road to hell being paved with good intentions isn't clear.
Here are some of my favorite things about The Testing:
Cia is a kick-ass, largely self-taught engineer.
Cia being both a girl and an engineer is not a big deal, it just is.
No love triangle!
Cia is smart, strong, and the heroine of her own story.
The Testing is a really promising start to Charbonneau's first YA trilogy. I can't wait to read the second book. Highly recommended.
Buy this book from:
Powells | Indiebound*
Source: Publisher.
* These links are all affiliate links. If you buy your book here I'll make a very small amount of money that goes towards hosting, giveaways, etc.
Copyright protected by Digiprove © 2013