Summer is here! Or, well, it was last weekend. Then we had a couple days of very early Spring, today finally feels again like, oh, say, late April. At least it was nice enough to get out and take a nice walk this morning and listen to my audiobook. Twelve more miles with my fitbit until I get my 50 mile badge!
This week was 3 year old preschool graduation!
I know he still has another year before kindergarten, but it still seems crazy that Daniel could have had a graduation already. Gah! Where'd my baby boy go? His fourth birthday is in a MONTH. Insane.
Anyway, enough reminiscing, here's what I read this week: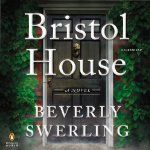 This week I hosted a BOOK CLUB for the basically universally beloved The Golem and the Jinni, and also reviewed these books:
Is your weather any better than ours? What did you read this week?
Copyright protected by Digiprove © 2013