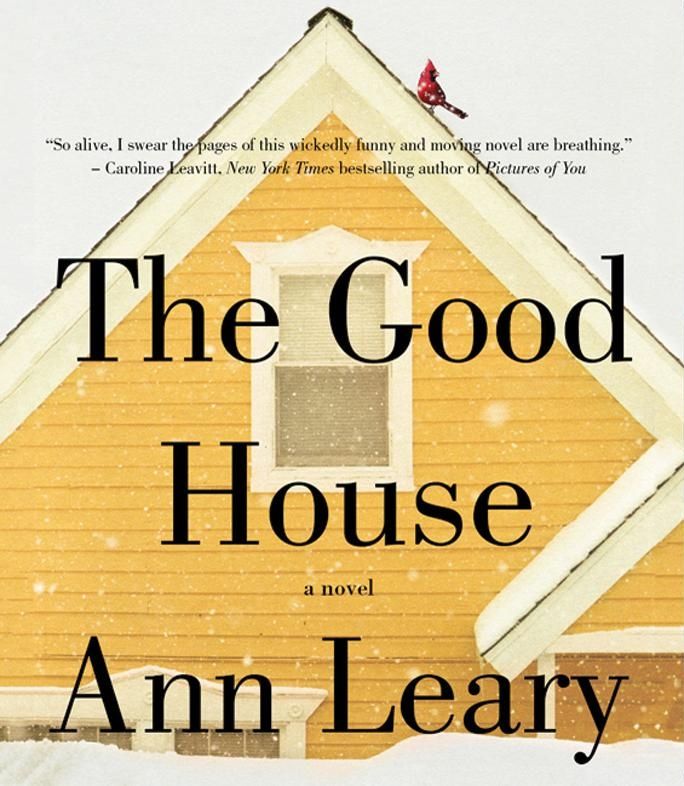 The Good House by Ann Leary, narrated by Mary Beth Hurt
Published in audio by St. Martin's Press, published in print by Macmillan Audio, both imprints of Macmillan.

Synopsis:
Hildy Goode is a big fish in the little bond of her small New England town. She's an incredibly successful real estate agent and, as such, is one of the most most successful business women in the area. Well, all this was true until a few years ago, when Hildy's daughters sent her to rehab. Now that Hildy is on the wagon (at least, sort 0f), much of the rest of her life seems to be falling off. Her business isn't what it once was, and she feels distant from her neighbors, these people she has known her whole life.
What Hildy needs is someone who doesn't who doesn't know her past, and she finds that someone in Rebecca, a woman who is new in town. Rebecca is just as lonely and isolated as Hildy, but her friendship may not be as beneficial as Hildy imagines it will be.
Thoughts on the story:
Hildy and I are in very different places in our lives, and initially I had a difficult time connecting with her. She comes across – particularly in audio with Mary Beth Hurt's narration – as brash and not a little acerbic. As the story progresses, however, it becomes increasingly clear that Hildy's tough exterior is a protective shell around a very vulnerable interior. Once it became clear just how broken Hildy really is, it becomes much easier to empathize with her and I found myself more and more absorbed by Leary's very realistic story and characters.
Thoughts on the audio production:
Mary Beth Hurt captures Hildy absolutely perfectly. She becomes Hildy so much that during the period where I found Hildy prickly and so disliked her, I found that Hurt's narration to be exacerbating the issue, as she amplifies the personality Leary creates for Hildy. As Hildy becomes more vulnerable to the listener, however, Hurt reflects that as well. It is a really masterful performance from someone who clearly really understands the journey of the character to whom she is giving voice.
For more, please see my review for Audiofile Magazine.
Overall:
In less able hands, I might have ended up abandoning a book like The Good House, because, on the surface, it does not appear as if it would really speak to me. However, both Leary and Hurt imbue the book with so much heart and reality that I ended up incredibly impressed by their work. Recommended.
Buy this book from:
Powells: Audio/Print*
Indiebound: Audio/Print*
Source: Audiofile Magazine.
* These links are all affiliate links. If you buy your book here I'll make a very small amount of money that goes towards hosting, giveaways, etc.
Sound Bytes is a meme that occurs every Friday! I encourage you to review your audiobooks on Fridays and include the link here. If you have reviewed an audiobook earlier in the week, please feel free to link that review as well. Thanks to Pam for creating the button.
Copyright protected by Digiprove © 2013