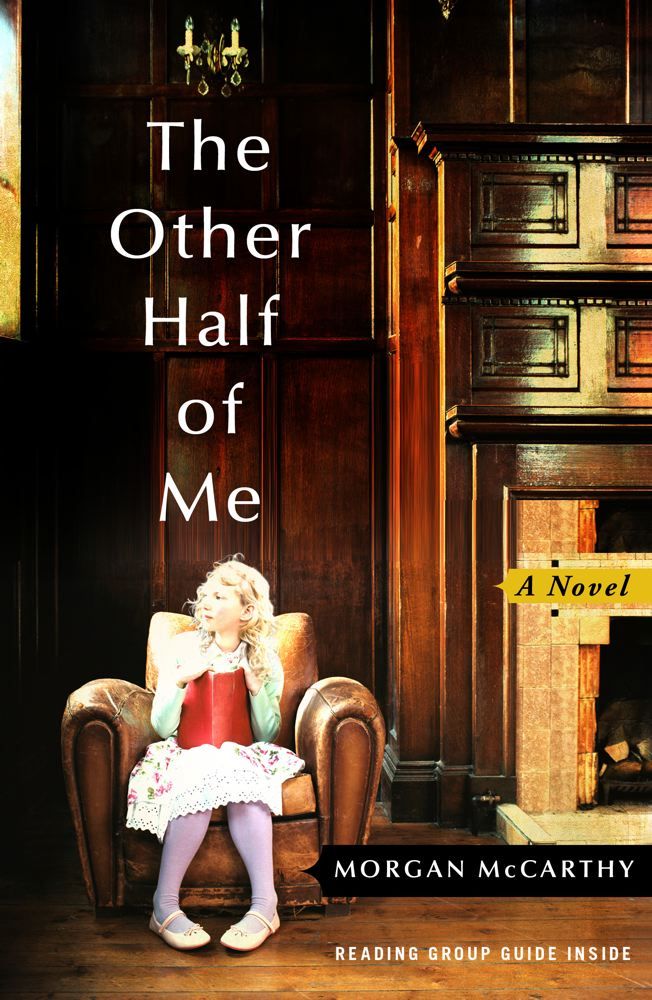 The Other Half of Me by Morgan McCarthy
Published by Free Press, an imprint of Simon & Schuster
Jonathan and Theo Anthony did not have the most conventional of childhoods. Living in their ancestral Welsh home with an alcoholic and depressed mother and a father they are told died shortly after splitting with their mother, the figure who looms largest in their imaginations is their grandmother, Eve. Absent for much of their childhood, Eve is a former politician and a philanthropic hotel mogul, whose ideas of what their family is and should be set her at odds with the somewhat flighty Theo. As their live of privilege puts them at odds with the residents of the neighboring village, the ways that Theo and Jonathan cope and acclimate – or fail to do so – begins to drive them apart, until all that remains between them is the pull of blood, which is itself countered by a family secret bigger than Jonathan could imagine.
Told from Jonathan's point of view, The Other Half of Me is part family mystery, part coming of age story. The life of the wealthy young man, essentially a modern lord of the manor, is not one that most readers will be likely to commiserate with, but McCarthy humanizes Jonathan, even as she makes him a ladies man who no girl can resist. Despite the occasional cliche character trait, Jonathan is easy to relate to because he has struggles with family and finding his place in the world that are similar in kind if not particularly in substance to what nearly everyone experiences at one point or another. Perhaps the most realistic and convincing piece of his character is his relationship with Theo. The siblings are very different, and Jonathan is protective of and dismissive towards his sister in turn.
It is the combination of the complex but easy to relate to Jonathan and the hint of a family mystery to be revealed – along with McCarthy's strong prose style – that makes The Other Half of Me such a compelling read, despite the fact that most of the other characters are mostly just sketches that the reader understands only so far as Jonathan does. Recommended.
Buy this book from:
Powells | Indiebound*
Source: Publisher.
* These links are all affiliate links. If you buy your book here I'll make a very small amount of money that goes towards hosting, giveaways, etc.
Copyright protected by Digiprove © 2012