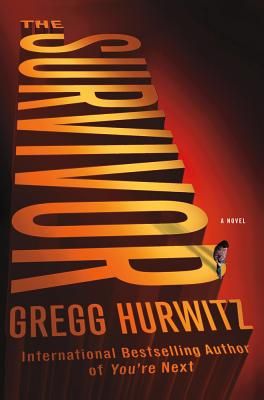 The Survivor by Gregg Hurwitz
Published by St. Martin's Press, an imprint of Macmillan
Between the PTSD that caused him to lose his family the Lou Gehrig's disease that promises to make him lose himself, Nate Overbay no longer has much to live for and he doesn't intend to look for anything else. Nate has every intention of killing himself by jumping from the upper window of a bank and is on the verge of doing so when the bank is overrun by vicious masked robbers. Nate's military training serves him well and he ably thwarts the crew, but not before the ringleader gets a good look at him and delivers a threat. Before long, Nate discovers that the threat is by no means an empty one; he has been recruited by a Russian mobster to obtain what the crew was at the bank to steal or lose his beloved but estranged daughter in an extremely painful way.
Gregg Hurwitz is a master of exciting and suspenseful books, and The Survivor is no exception. As an indicator of just how absorbing it is I began reading it while in the hospital being induced with the girls and read fully half of it while undergoing increasingly intense contractions. Although you might expect that giving birth – plus the nurse coming in and out and the fact it was the middle of the night – might be distracting, but The Survivor did a fabulous job keeping my attention. Nate is a very realistic and sympathetic character put in an impossible situation who reacts with loyalty, bravery, and humanity, all of which causes the reader to invest in him and his family.
The Survivor is a wonderfully engaging and human thriller, able to keep a reader's attention even in the most distracting circumstances.
Buy this book from:
Powells | Indiebound*
Source: Publisher.
* These links are all affiliate links. If you buy your book here I'll make a very small amount of money that goes towards hosting, giveaways, etc.
Copyright protected by Digiprove © 2012