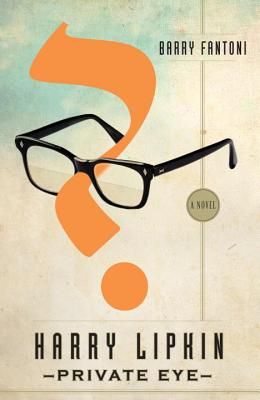 Harry Lipkin, Private Eye by Barry Fantoni
Published by Doubleday, an imprint of Random House
Only in Florida does one find an 87 year old Jewish private detective. Harry Lipkin is no Sherlock Holmes, but he generally gets the job done – at least the investigating job, he can't quite get around to fixing the tiles that keep falling off his roof. His latest client, Norma Weinberg, is having valuable items disappear out of her house, and it must be someone from her staff. Now Barry must discover which servant is stealing from Norma before the stress of the situation becomes too much for her.
Harry Lipkin, Private Eye is a fun and quirky novel, full of shady characters. Every one of Norma's staff has a good motive to steal her nearly belongings. Less convincing are the reasons that Harry crosses him off his list of suspects – he seems to jump to conclusions much too quickly, and not consider full implications of other possible motives. I did find this frustrating, from the mystery angle, but luckily Harry is an engaging  main character, and you want to root for him despite his sub-par detective skills.
Harry Lipkin, Private Eye isn't going to stick with you long-term, but it is a fun, light summer read.
Buy this book from:
Powells | Indiebound*
Source: Publisher.
* These links are all affiliate links. If you buy your book here I'll make a very small amount of money that goes towards hosting, giveaways, etc.
Copyright protected by Digiprove © 2012