Well, this was our first whole week home with the girls, and it went well. They're very sweet and currently sleep a lot – although not always at night, like last night when they decided that 10:00-12:30 was a good time to be awake. Daniel's slightly jealous, but mostly getting along really well with his sisters and wanting to hold them ALL THE TIME. Our parade of people coming to see them is starting now, too, this weekend was my grandparents and aunt.
Perhaps surprisingly, I have actually been reading, although still almost exclusively on my Nook. I did start The Care and Handling of Roses with Thorns by Margaret Dilloway in print and The Legacy in audio, but I haven't gotten terribly far in either, the Nook is much easier to deal with while feeding babies than print. I have gotten some audio time in on our walks, though. Still, I'm pretty happy with what I finished this week: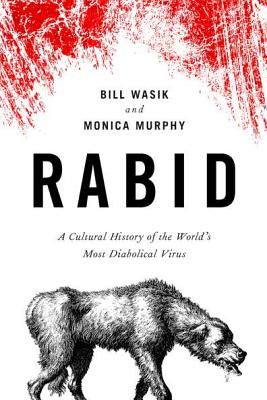 I'll have a review ofRabid up in the next month, but A Dangerous Inheritanceisn't out until October, so I'll just have to tell you for now that it is very good.
Here's what I reviewed this week:
Copyright protected by Digiprove © 2012