Do you remember D.E.A.R? At my elementary school that meant "Drop Everything And Read," something we typically did for 10 or 15 minutes every day. Best part of my day, really. As my TBR and Library piles are battling for supremacy and trying to sneak in around the review copies who have staked out places on my calendar, I'm thinking back to the simpler days of D.E.A.R., when I believed I had time to get to any book I wanted. And that, of course, got me fantasizing about a world where I really could just Drop Everything And Read for more than just 15 minutes a day.
The thing about Audiobook Week, it wreaks havoc on your audiobook wishlist. The good news for me is that in the next few days I'm going to have two infants, and I'm thinking that my ipod will be easier to balance while feeding them than my Nook – let alone than something in print.
Here are some of the audiobooks that most intrigued me as I perused Audiobook Week posts last week, in roughly the order I discovered them:
[wpcol_1third id="" class="" style=""]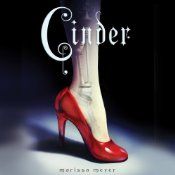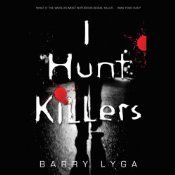 [/wpcol_1third] [wpcol_2third_end id="" class="" style=""]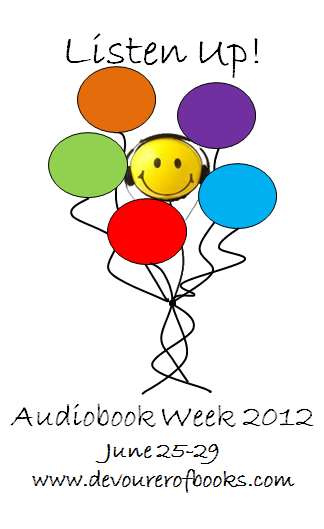 Daughter of Smoke and Bone by Laini Taylor, narrated by Khristine Hvam
Mentioned by: Oddophile, Alaskan Bookie, A Patchwork of Books, Reading Thru the Night
Bonus: This will be a free download from SYNC from August 2-8.
The Reapers are the Angels by Alden Bell, narrated by Tai Sammons
Mentioned by: Bay State RA
Cinder by Marissa Meyer, narrated by Rebecca Soler
Mentioned by: Unabridged Andra
Beauty Queens by Libba Bray, narrated by Libba Bray
Mentioned by: My Little Pocketbooks
I Hunt Killers by Barry Lyga, narrated by Charlie Thurston
Mentioned by: Books and Wine
[/wpcol_2third_end]
Plus, a whole mess of books mentioned by Literate Housewife. I wanted to listen to everything she mentioned that I hadn't already heard, because our tastes tend to be quite similar: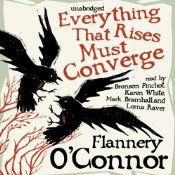 Everything That Rises Must Converge by Flannery O'Connor, narrated by Bronson Pinchot, Karen White, Mark Bramhall, and Lorna Raver
American Dervish by Ayad Akhtar, narrated by Ayad Akhtar
Skeletons at the Feast by Chris Bohjalian, narrated by Mark Bramhall
I encourage you to review your audiobooks on Fridays and include the link here. If you have reviewed an audiobook earlier in the week, please feel free to link that review as well. Thanks to Pam for creating the button.
Copyright protected by Digiprove © 2012