It is that time again! We are gearing up for next month's discussion of With My Body by Nikki Gemmell (Tuesday, June 19th right here), but it is also time to give away the next BOOK CLUB selection. In July we will be reading an offering from Other Press, The Absolutist by John Boyne.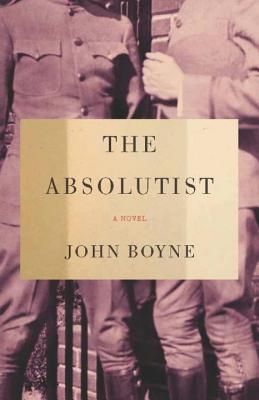 We will be discussing The Absolutist at Nicole's blog on Tuesday, July 10th.
From the publisher:
It is September 1919: twenty-one-year-old Tristan Sadler takes a train from London to Norwich to deliver a package of letters to the sister of Will Bancroft, the man he fought alongside during the Great War.But the letters are not the real reason for Tristan's visit. He can no longer keep a secret and has finally found the courage to unburden himself of it. As Tristan recounts the horrific details of what to him became a senseless war, he also speaks of his friendship with Will–from their first meeting on the training grounds at Aldershot to their farewell in the trenches of northern France. The intensity of their bond brought Tristan happiness and self-discovery as well as confusion and unbearable pain.
If you would like to be considered as a participant for July, please fill out the form below by noon, Eastern on Tuesday, May 29th. Your mailing address will be discarded if you aren't selected to participate and used to mail you the book if you are. I do not share or retain any personal information. Only those selected will be contacted by email.
Copyright protected by Digiprove © 2012