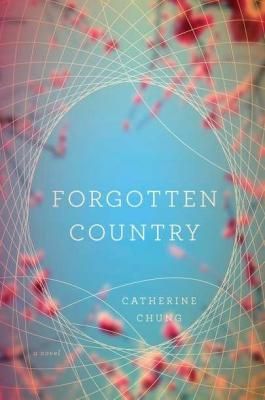 Forgotten Country by Catherine Chung
Published by Riverhead Books, an imprint of Penguin
In every generation of Janie's family, one sister is lost. Her aunt, for instance, was ostensibly kidnapped from her college dorm by North Koreans, never to be heard from again. Even worse, the family could not attempt to look for her, because the insinuation that one had dealings with North Korea could ruin a Korean family. Janie, at least, has the freedom to look for her sister Hannah. For one thing, their family now lives in America, having moved there when the girls were young for fear of repercussions from Janie's father's politics.
When Hannah disappears without a trace – although clearly voluntarily – it would certainly be possible for Janie to track her down and, initially, she contemplates doing so. After their father is diagnosed with late-stage cancer, though, Janie begins to feel increasingly frustrated with and betrayed by her sister. Hannah is not their for their father, their family, so why should Janie expend energy on trying to draw her back into the fold? When the girls' parents return to Korea in hopes finding a doctor who can cure their father – or at least prolong his life – Janie is forced to track Hannah down, whether or not she actually wants her sister to return.
With Forgotten Country Chung has created a beautifully sad portrait of a family. That they are Korean and have immigrated to the United States and return to their native land is in some ways incidental to the universal story of family love, jealousy, and betrayal. At the same time, it is their cultural heritage and immigration status and the authentic ways that these aspects of who they are inform their lives that brings Chung's characters so vividly to life.
Chung's writing is beautiful and her characters are alive, so I can recommend Forgotten Country without reservation.
Buy this book from:
Powells | Indiebound*
Source: Publisher, for BOOK CLUB.
* These links are all affiliate links. If you buy your book here I'll make a very small amount of money that goes towards hosting, giveaways, etc.
Copyright protected by Digiprove © 2012