Do you remember D.E.A.R? At my elementary school that meant "Drop Everything And Read," something we typically did for 10 or 15 minutes every day. Best part of my day, really. As my TBR and Library piles are battling for supremacy and trying to sneak in around the review copies who have staked out places on my calendar, I'm thinking back to the simpler days of D.E.A.R., when I believed I had time to get to any book I wanted. And that, of course, got me fantasizing about a world where I really could just Drop Everything And Read for more than just 15 minutes a day.
Sometimes it is easier to sneak in an audiobook here and there than something in print, what with the ability to do things like cook dinner, do laundry, or run errands while listening. Even so, I've been bogged down recently commitments and am finding myself with an extra huge backlog of audiobooks that I'm dying to listen to. In no particular order:
The Boy in the Suitcase by Lene Kaaberol, narrated by Katherine Kellgren
Maine by J. Courtney Sullivan, narrated by Ann Marie Lee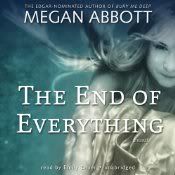 The End of Everything by Megan Abbott by Emily Bauer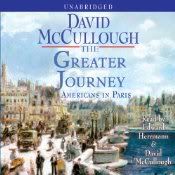 The Greater Journey by David McCullough, narrated by Edward Herrmann
Clara and Mr. TIffany by Susan Vreeland, narrated by Kimberly Farr
What is on your To Be Listened list?
I encourage you to review your audiobooks on Fridays and include the link here. If you have reviewed an audiobook earlier in the week, please feel free to link that review as well. Thanks to Pam for creating the button.
Copyright protected by Digiprove © 2012