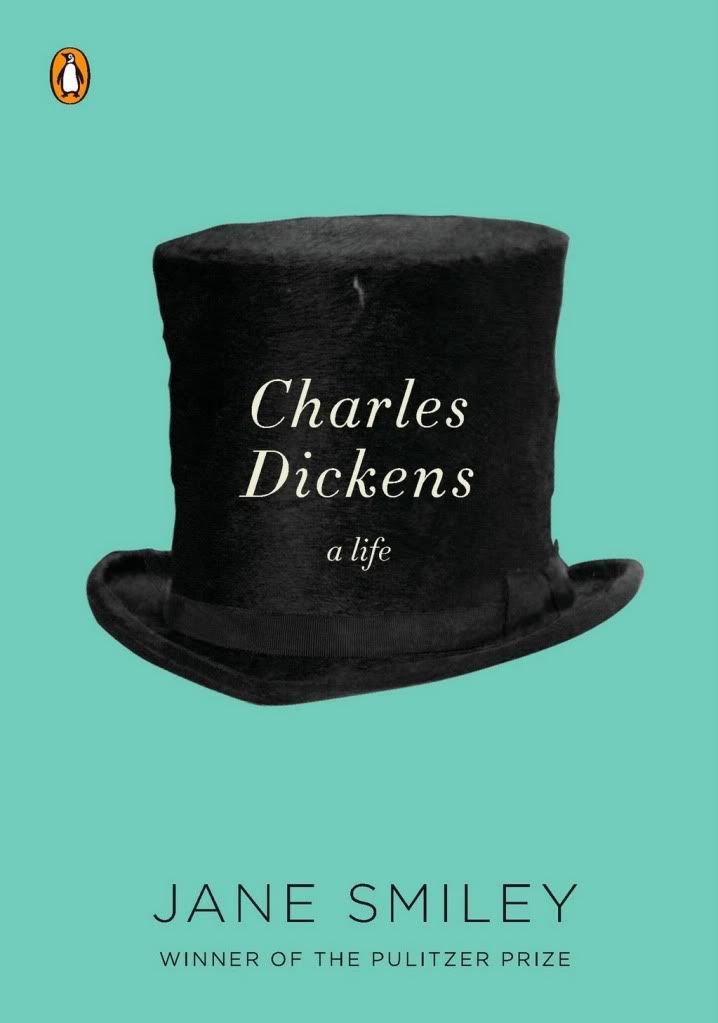 Charles Dickens: A Life by Jane Smiley
Published by Penguin (Non-Classics)
From the publisher:
With delectable wit and characteristic sensitivity, Jane Smiley presents a fresh, illuminating take on the life of Charles Dickens. Smiley naturally finds a kindred spirit in the author of such classics as Great Expectations and A Christmas Carol, who was not only a prolific writer but also one of the first modern "celebrities." She offers interpretations of many of Dickens's major works, exploring his narrative techniques and his innovative voice and themes. Smiley's Charles Dickens is at once a perceptive profile of the great master and a fascinating meditation on the writing life.
In addition to being a sketch of Dickens's life, Charles Dickens: A Life provides a description, and some degree of comparative analysis of his work. Being able to see how Dickens's work changed over time, and how his own life influenced what he wrote was, in my mind, the most valuable part of Charles Dickens: A Life. Understanding his place as, essentially, one of the first modern celebrities was fascinating as well, but did less for my depth of understanding of Dickens than the exploration of his work.
If you are looking for a hugely in-depth biography of Dickens, then Charles Dickens: A Life may not be exactly what you are looking for. Smiley herself, it seems, would recommend Peter Ackroyd's Dickens.  Indeed, she uses Ackroyd as a source extensively, mentioning many of his hypotheses and discoveries throughout Charles Dickens: A Life. However, if you are looking for a brief biography of Dickens with an easy-to-read and engaging style, a book that blends beautifully his work and his private (and public) life, Smiley's biography is a great one to pick up.
All in all, Charles Dickens: A Life is a short but successful biography, and one I would recommend to those with an interest in Dickens and his work.
Buy this book from:
Powells | Indiebound*
Source: Publisher.
* These links are all affiliate links. If you buy your book here I'll make a very small amount of money that goes towards hosting, giveaways, etc.
Copyright protected by Digiprove © 2011