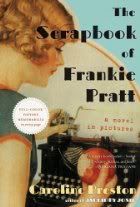 The Scrapbook of Frankie Pratt by Caroline Preston
Published by Ecco, an imprint of HarperCollins

When Frankie Pratt graduates from high school in 1920 she has a scrapbook, a typewriter, and a dream of attending Vassar. Caroline Preston's The Scrapbook of Frankie Pratt follows Frankie through her early adulthood – at Vassar, in New York, and in Paris – in the pursuit of being able to support herself with her writing.
I can only imagine that locating and selecting vintage 1920s ephemera to match her story must have been both excruciating and a great deal of fun. The Scrapbook of Frankie Pratt is a visual feast, a tantalizing sketch of the life of an ambitious young girl in the early 20th century. Preston does take some liberties with the form, Frankie's scrapbook is a good deal more expository and diary-esque than most would be, but not to a point that strains credulity. Certainly a less text-heavy version might have been difficult to engage with and lacking in emotion from the reader's point of view. Frankie is a wonderful protagonist, alternately naive and pragmatic, and between her personality and the gorgeous pictures, The Scrapbook of Frankie Pratt is a joy to experience.
The following are some of my favorite page spreads from The Scrapbook of Frankie Pratt to give you an idea of just how beautiful it is.
Page 17 shows some of the things that Frankie does with her friends at home. It also give you an example of the slightly overly expository nature of the scrapbook in its attempt to get more characterization of Frankie: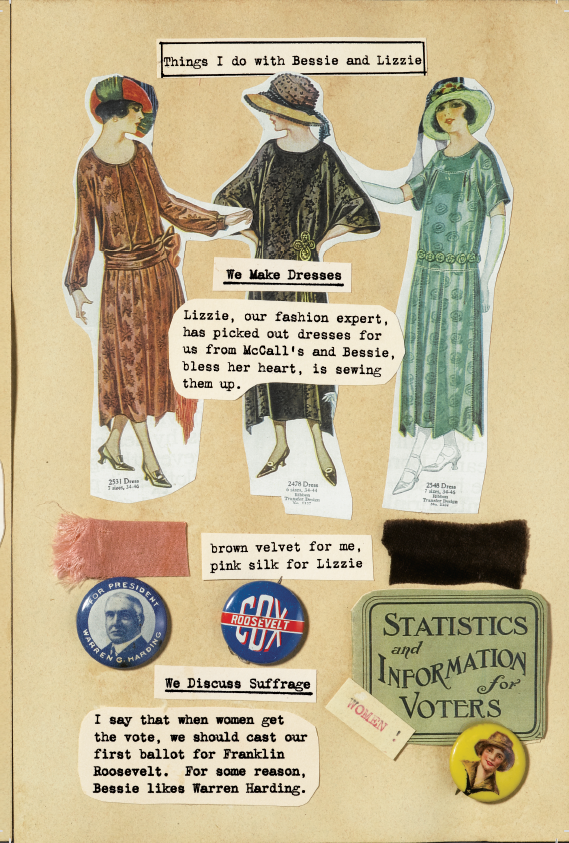 After graduation, Frankie heads to New York City; here she (pgs 94-95) is trying to get her bearings:
Finally, page 112 might be my favorite page in the entire book, Frankie's record of her time out on the town with Oliver: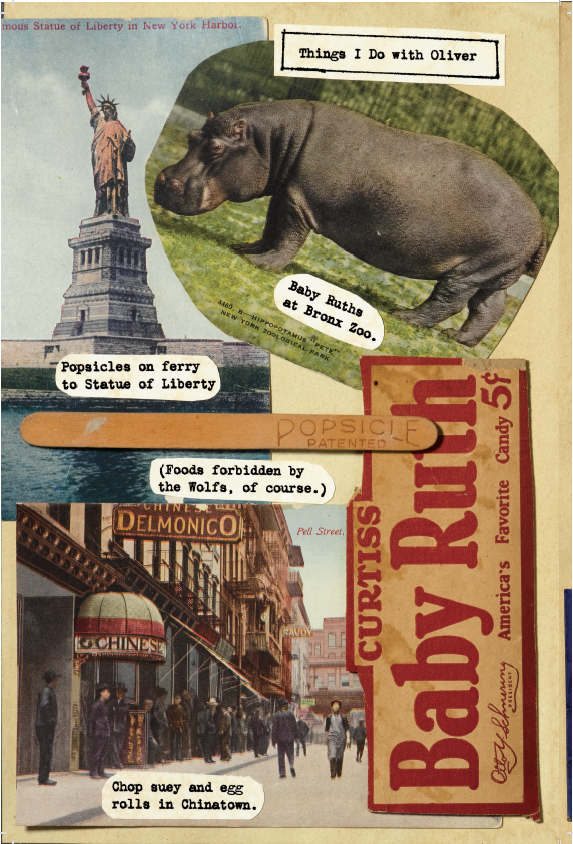 Really, how can you lose with these gorgeous pictures? Highly recommended – and hint, hint, it would make a lovely Christmas gift!
Buy this book from:
Powells | Indiebound*
Source: Publisher, all pictures used with permission.
* These links are all affiliate links. If you buy your book here I'll make a very small amount of money that goes towards hosting, giveaways, etc.
Copyright protected by Digiprove © 2011