We have reached the time of year when Americans traditionally stuff their faces with as much fattening food as they possibly can. Viva the American holiday season! Thanksgiving is approaching this Thursday, and family is already heading in. I had a big uptick in reading this week, versus last week when we were all sick and miserable, but that will likely slow right back down, as we do FAMILY and HOLIDAY things, like eating too much turkey, and going to mobbed stores for mediocre deals. Ah, well, whenever I can I'll be sneaking in a little Thankfully Reading Weekend. I'll have a mini-challenge on Sunday, so be sure to stop back by!
Speaking of book blogger-y things, this past week blogger Beth Fish Reads announced the categories for her What's in a Name challenge 2012. I already made my preliminary list over on my Tumblr, but chances are that will change before I actually get through everything.
Anyway, not much else to report, trying to finish a few last 2011 books so I can start the beauty that is my Holiday Hiatus Reading (more about that on December 5), I'm hoping to be all done by the end of the month. My original deadline was Thankgiving but yeah, that's not going to happen with the plague we all had. Still, I made good progress this week, and finished some really good books: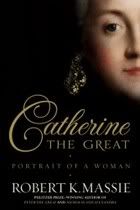 Actually, I reviewed some pretty good stuff this week, too:
I also had a really amazing BOOK CLUB discussion on Tuesday about The Taste of Salt by Martha Southgate. If you've read the book, please feel free to stop on by and add your own two cents!
Copyright protected by Digiprove © 2011