Nearly three years ago I reviewed a very interesting piece of dual time period modern day/WWII historical fiction called Sarah's Key by Tatiana de Rosnay. Overall I enjoyed it, although I was a bit put off by some of the modern storyline, it was a bit fluffy at times and felt incongruous with the historical storyline. The historical storyline, however, I found completely poignant and heartbreaking, I still catch myself thinking about it from time to time.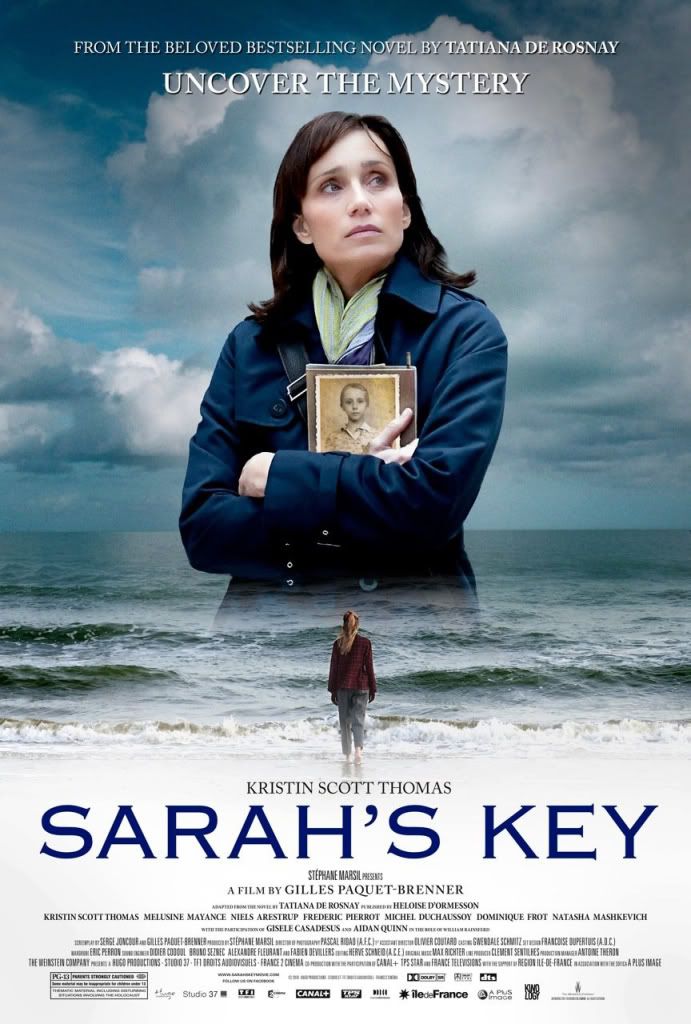 Now Sarah's Key is going to be a movie starring Kristin Scott Thomas (website | trailer). It follows American journalist Julia Jarmond whose article for a piece on the Vel' d'Hiv Roundup in 1942 in France completely upends her entire world. I'm not even going to tell you about the historical part of the storyline, because I think it is best if you experience the specifics for yourself, if they are anything like the book (which they appear to be). I predict lots and lots of crying. I'm very interested to see what they do with this adaptation, if perhaps the chick lit feel of the modern day storyline will be toned down a little, which I think would only improve the story as a whole.
The movie studio producing Sarah's Key, The Weinstein Company (twitter | facebook), is offering one lucky reader a copy of the novel as well as a movie poster. This giveaway is open internationally. Please enter on the form below by 11:59 pm on Thursday, July 21st.
Copyright protected by Digiprove © 2011