Next year I'm going to make sure all of my posts for the week AFTER Audiobook Week are scheduled before Audiobook Week starts.
The event was totally amazing, but it is definitely a tiring week, lots of organizing and planning leading up and commenting and updating giveaway lists, etc. I mean, I'm glad it is only one week a year, but it was also very affirming and awesome. For one thing, there were nearly twice as many participants as last year, which was very cool to see how this grew. For another thing, I had at least two people tell me that this year's Audiobook Week inspired them to try audiobooks and many of the people who participated this week said they tried or re-tried audiobooks due to last year's event and had been enjoying them ever since. If you want to go back and check everything out, here are last week's discussion posts:
2010-2011, Your Audiobook Year
Sound Effects in Audiobooks
Audiobook Meme
Audiobooks for the Uninitiated
Audiobook Resources
And by the way, I still have two audiobook giveaways going on:
Beach Listens – enter by midnight Central time Sunday night
Audies-nominated – enter by midnight Central time Monday night
If you still need more audiobook goodness, don't forget to check out all my Audiobook Week reviews.
Somehow in the midst of all of that, I did manage to do a little reading. Here's what I finished this week: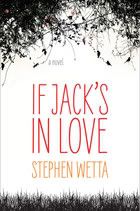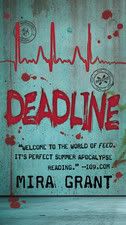 Hopefully next week you'll see a ton of books from my Netgalley account listed here, I'm planning to go E for a bit as soon as I finish my next two books.
Copyright protected by Digiprove © 2011