People, the weather here in Chicago is in serious need of medication. We had one or two nice days between the mid-60s and mid-70s in the past week. Mostly, though, we've been popping back and forth between highs in the low 50s and highs in the high 80s. I would say "wherefore art thou, Spring?" except that I know that doesn't actually mean where are you. It sounds so much more artful, though.
Perhaps it was an attempt to hide from the crazy weather, but I seem to have gotten my reading groove back a little this week. Actually, it was probably less that, than that we had three podcast recordings scheduled this week for What's Old is New, and I had to finish everyone's books before speaking with them. And really, the only things I finished this week were for those interviews, other than one audiobook.
—
Are you looking to lose weight and read more? Check out Amanda's 52-52-52 challenge. Starting June 6, the idea behind it is to set a weekly weightloss and reading goal every week for a year. The default is 52 pounds and 52 books, but you can tweak either one of those pieces to have a challenge that works for you. I'm signing up, although I haven't quite figured out what my specific goals are yet.
—
Anywhere, here's what I read last week, and what shows you should be looking forward to: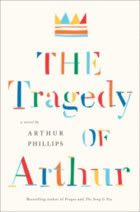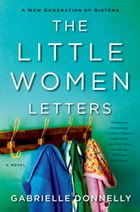 This past week, I talked about my experiences with character names, and posted the following reviews:
Copyright protected by Digiprove © 2011