Yesterday was the third straight Readathon in which I haven't been able to participate, I keep having family or travel obligations. I actually thought that I'd have a pretty good amount of time to read during the Readathon, but I ended up only reading about 20 minutes all day. I'm not really sure what I did instead, really.
Still, though, this was a pretty good reading week. I had a particularly nice period of time to read on Wednesday between two sessions at a conference I went to for work (I had 2 or 3 hours even after having lunch, lovely). Here's what I finished: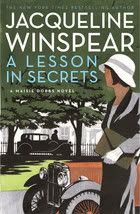 And what I reviewed:
In addition, I also posted an Oh, D.E.A.R post about the series I would love to drop everything and read, and I also mentioned a book drive I'm putting together for the students at the school where my husband teaches.
Copyright protected by Digiprove © 2011